Product Description
BioCBD Plus™ Total Body Care — Feel The Difference

The first all natural, 100% bioavailable product for total body wellness, made with water soluble CBD* plus Ayurvedic herbs. BioCBD Plus™ Total Body Care is not only the most bioavailable CBD* health support product, but also the safest because of our patented technology, BioCBD™. 30 capsules per bottle.
We have set a new standard for the entire CBD industry.
Our products are more than just water soluble *CBD. Even if water soluble *CBD. Our products start with whole-plant CBD extract, and then we combine the full-spectrum CBD with Ayurvedic herbs because we thought our customers deserved even more! So, we made every cannabinoid, terpene and Ayurvedic herb in our products is 100% bioavailable. Every active ingredient in our products has been transformed into powerhouse nano particles through the use of our proprietary CBD & Curcumin technology. Nano particles (1/100 the width of a human hair) are easier for your body to absorb and transport to where they are needed within your body.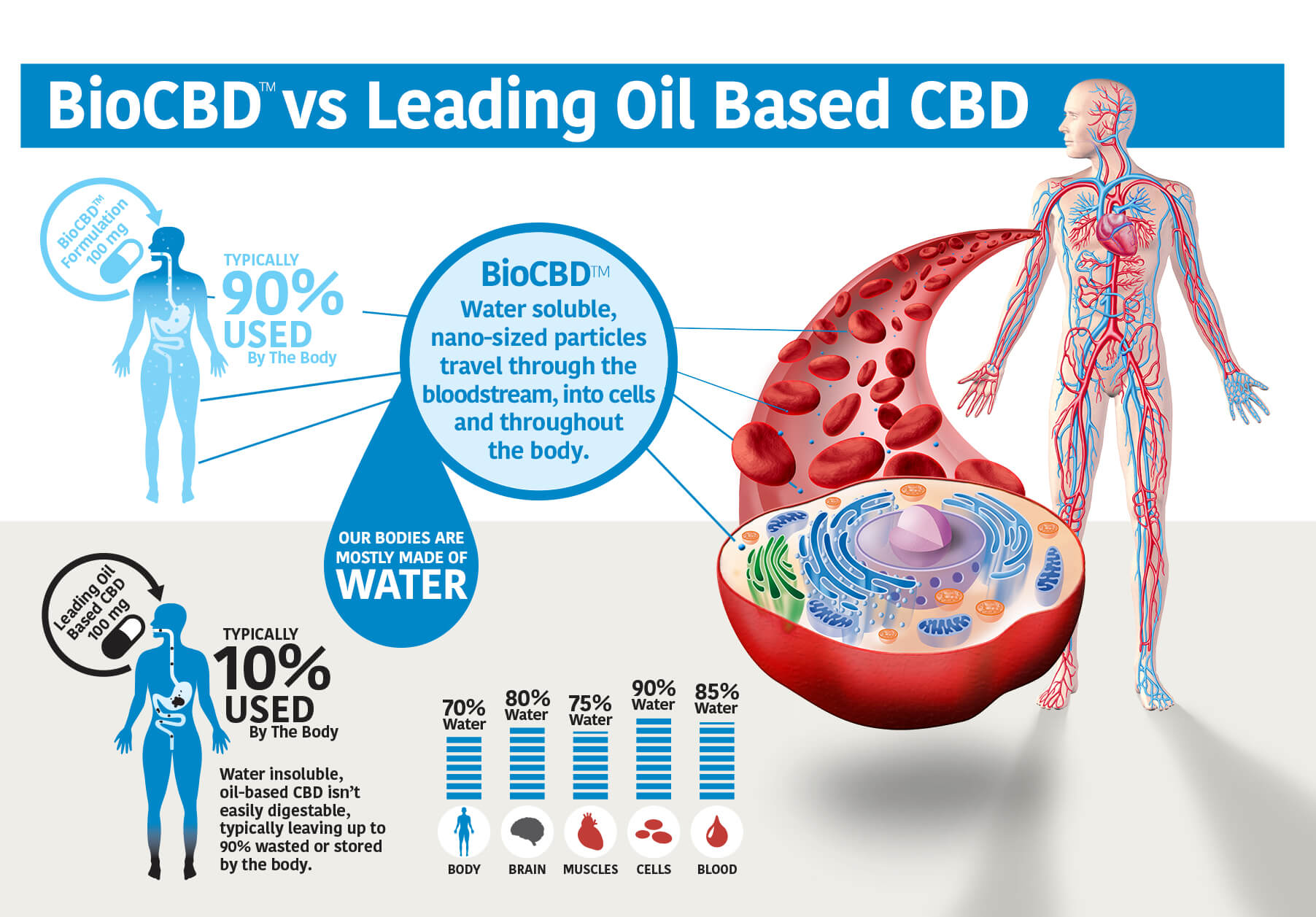 We have set out to prove that our water soluble formulations are 5x more bioavailable in the body than any oil based CBD currently on the market. In fact, our initial tests show that 10 mg of BioCBD™ is the equivalent of taking 50 mg or more of oil based CBD. Plus, you get all the added benefits from having multiple water soluble active ingredients.
*BioCBD™ is derived from organically grown hemp plants, and it contains all of the synergistic
cannabinoids, terpenoids, and other compounds of the original plant.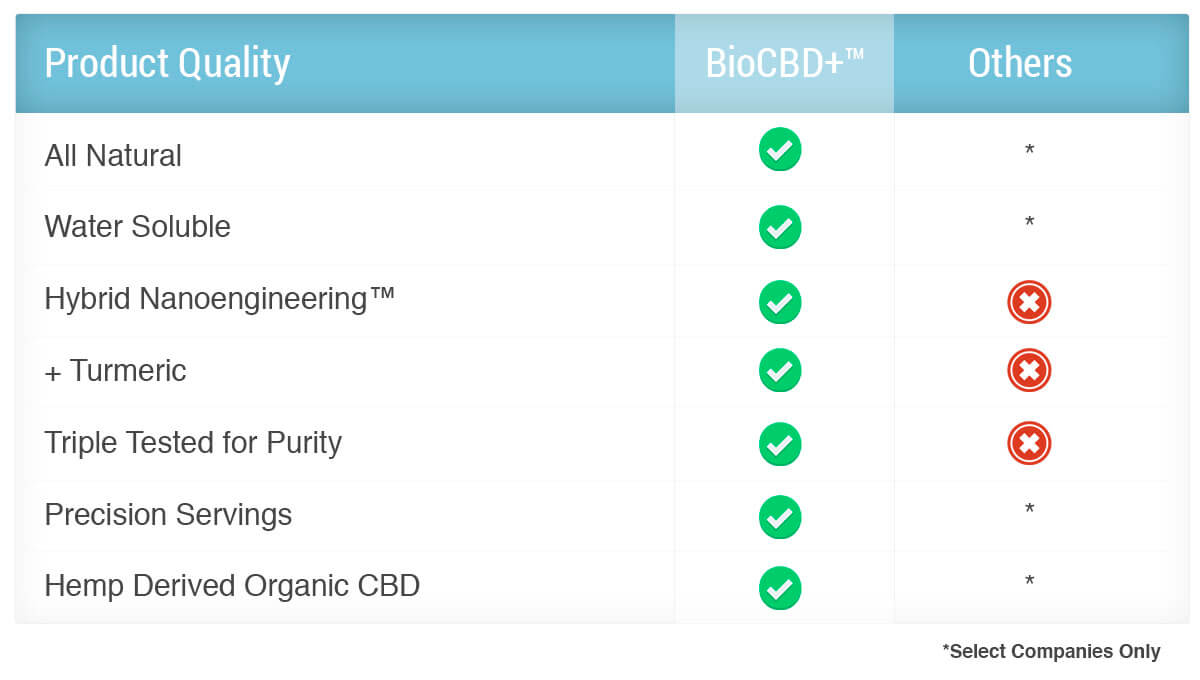 Proprietary Ayurvedic Blends
Every BioCBD Plus™ product is more than just water soluble CBD. All of our products feature a proprietary Ayurvedic blend of water soluble cannabinoids, terpenes and different Ayurvedic herbs. We understand the desire to know the exact amounts of ingredients in each of our Ayurvedic blends, and we wish we could share that information with you without jeopardizing our trade secrets. What we can share with you is the Ayurvedic blend (CBD, Curcumin, & Magnesium) makes up 440 mg of the total 500 mg contained in each capsule. The remaining 60 mg is composed of Non GMO starch from brown rice.
You Can Try Our BioCBD Plus™ Topical Oil Completely Risk Free!
Return at any time, no questions asked.
"Feel The Difference" Money-Back Guarantee
I'm so sure that you'll love our BioCBD Plus™, that we're giving it our unconditional 30-day "Feel The Difference!" Money-Back Guarantee. I want you to have plenty of time to experience and benefit from BioCBD™, so you can discover for yourself how great it will make you feel.
If you're not happy with your results, simply notify us up to two full months after purchase and we'll make arrangements for you to receive a 100% refund (less shipping, if applicable). No questions asked. No annoying hoops to jump through.
Here's how it works: We do not require the return of unused product for a refund on the first 30 capsules of any formula purchased. However, for fraud protection, we require the return of product for any refunds beyond the initial 30 capsules.
We get it. Many people are (and should be!) skeptical when they hear what a new product might do for them. With this in mind, we decided to offer a "Feel The Difference!" Money-Back Guarantee, so that new customers have the opportunity to experience the same health benefits my satisfied customers have already enjoyed, with no worries!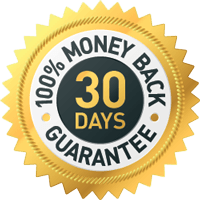 Comments
comments